HYPE HEADZ debuted at Beauty Bar on the 17th, and it was a crazy fun night!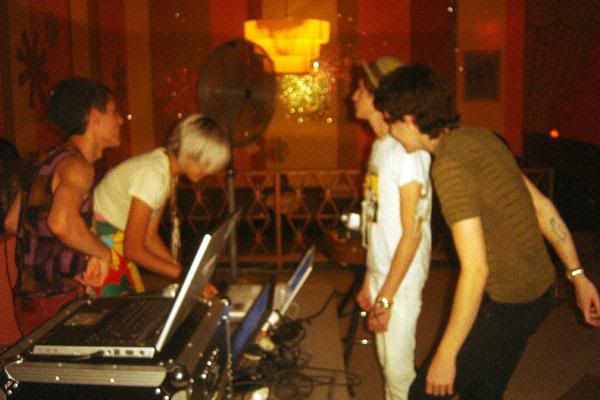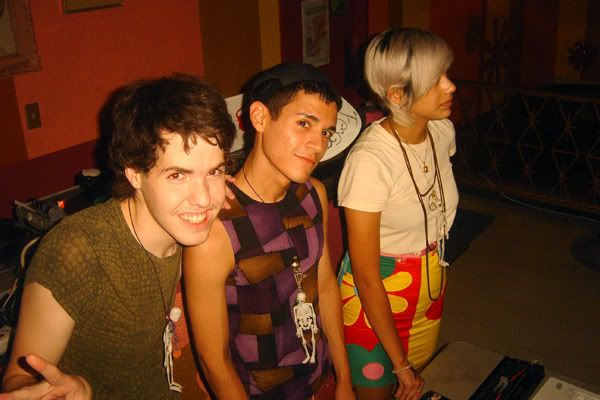 Tummy Toast
also performed a 30 minute set that was fucking amazing! She had been practicing the entire week at 606 with the rest of us: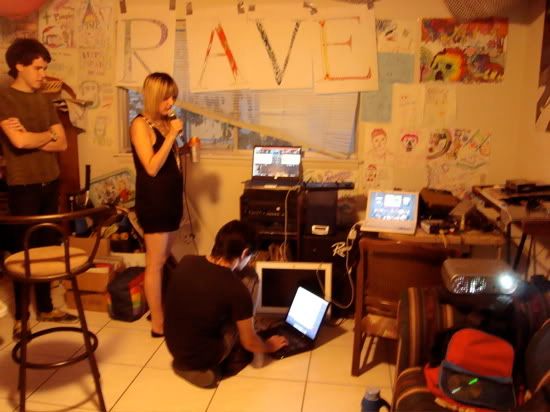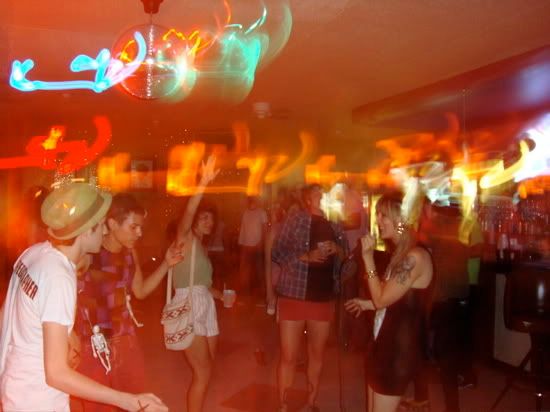 The next night we played a house party for Laresa's birthday. Probably one of the best summer parties! We mixed until 6AM, got all the alcohol we wanted, and got to see all our friends and more people jam out! Everyone looked liked they were having a badass time :]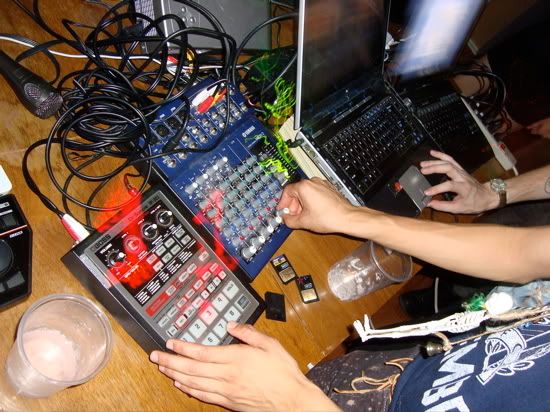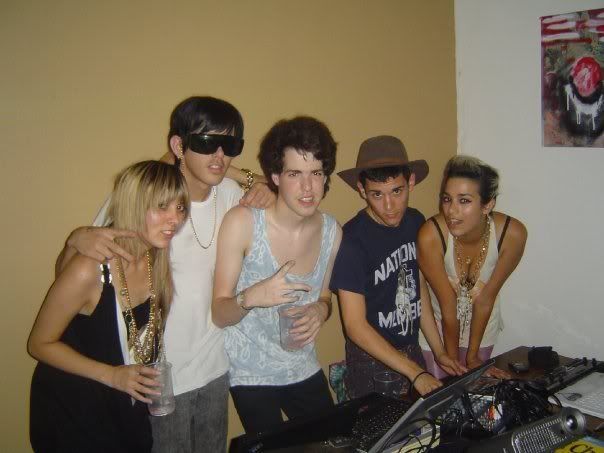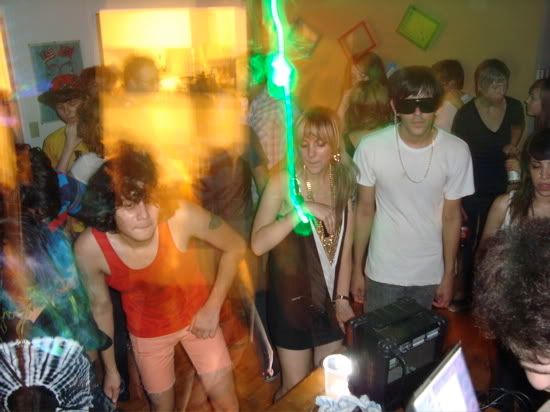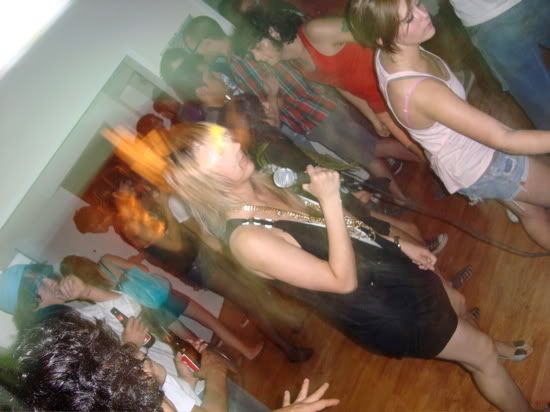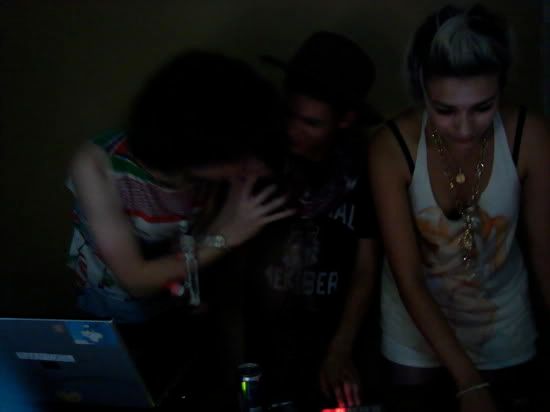 This past weekend was a lot of fun as well! We attended the Savage party, where people were supposed to wear loincloths and act like wild animals :\ Aside from my purse almost getting stolen right in front of my face, the party was fun :]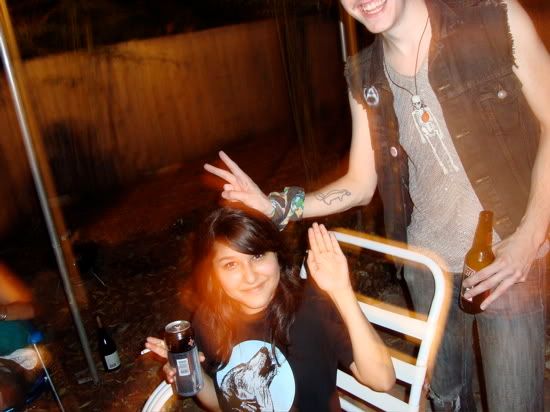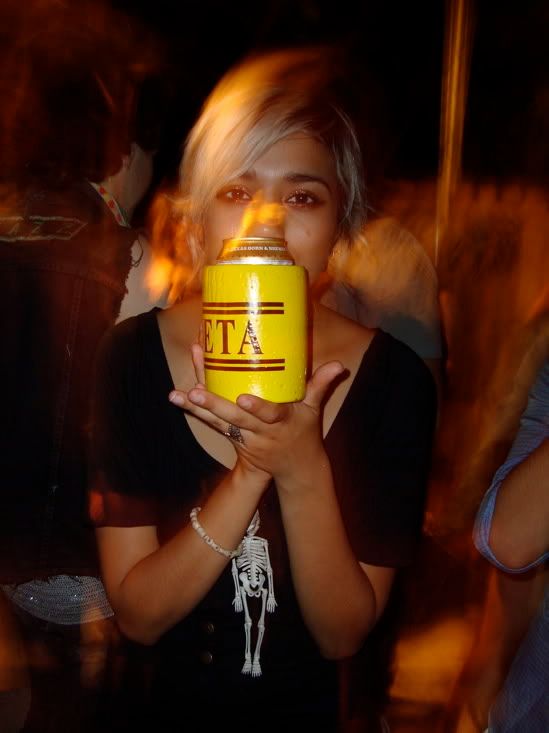 Then on Saturday we attended Black&Tan where Ocelot DJed and moved bodies...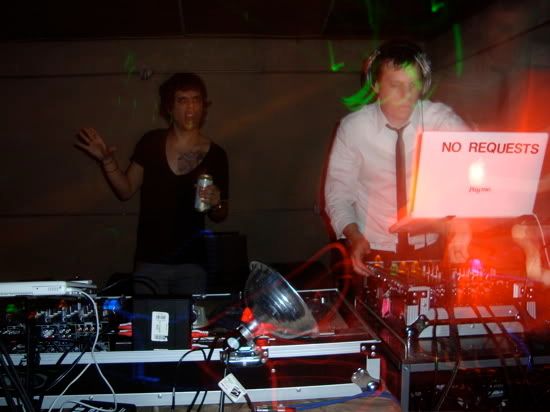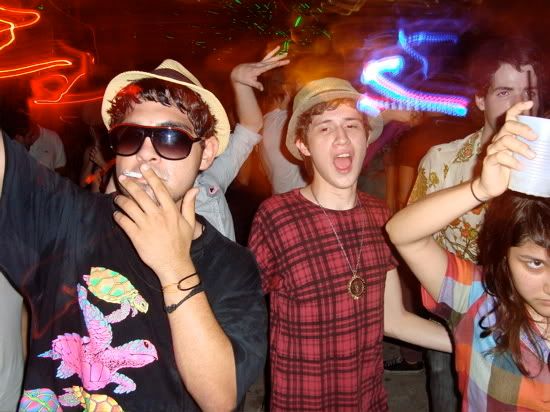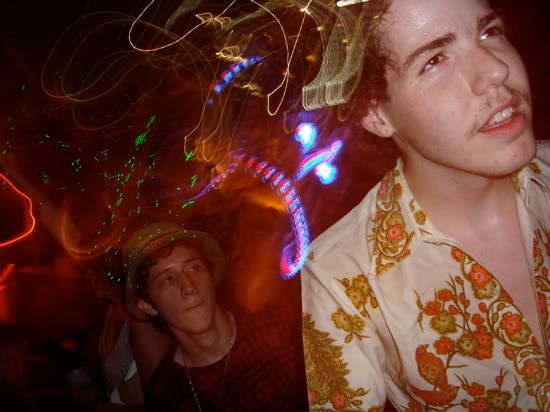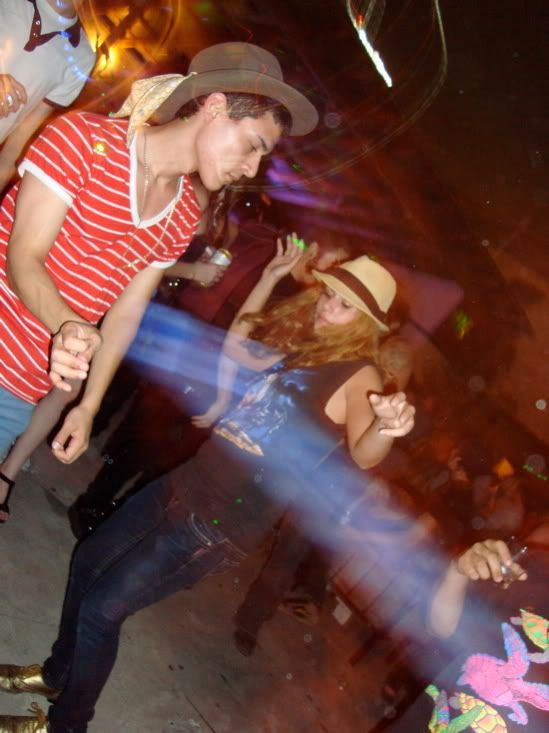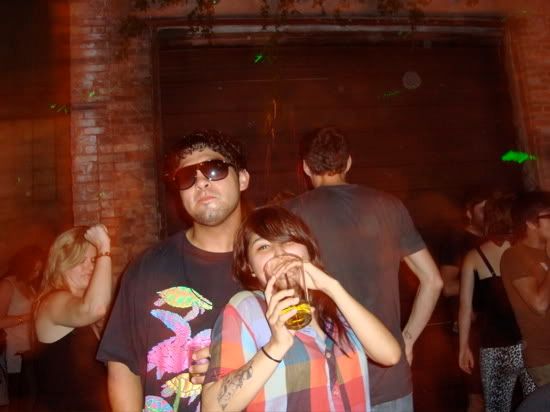 It was a nice surprise to see the one and only Johnny Blunt! He is sooooo raddd :]
In other HYPE HEADZ news:
We are in the process of sending off DEEJAY YAYYAY's original trax produced by mAt (
Tummy Toast
,
TOMATO
) to
Vicious Pop Digital
. You can listen to the trax on our
myspace.
We are planning a show in San Antonio in two weeks. Our friends Denise and Liz have asked us to play at their house, so we are really excited to pump shit up over in SA. Flyer soon to come.
I am still working on the "Glam Jam" music video. It needs a lot of work, but we are determined to release it by September. There will be a release party, DVD/CD combos, and a Tummy Toast performance, of course!
Keep yr eyes open n keep jammin to the music. Check back for more info this coming week!!!
XOXO
Shiny Kid